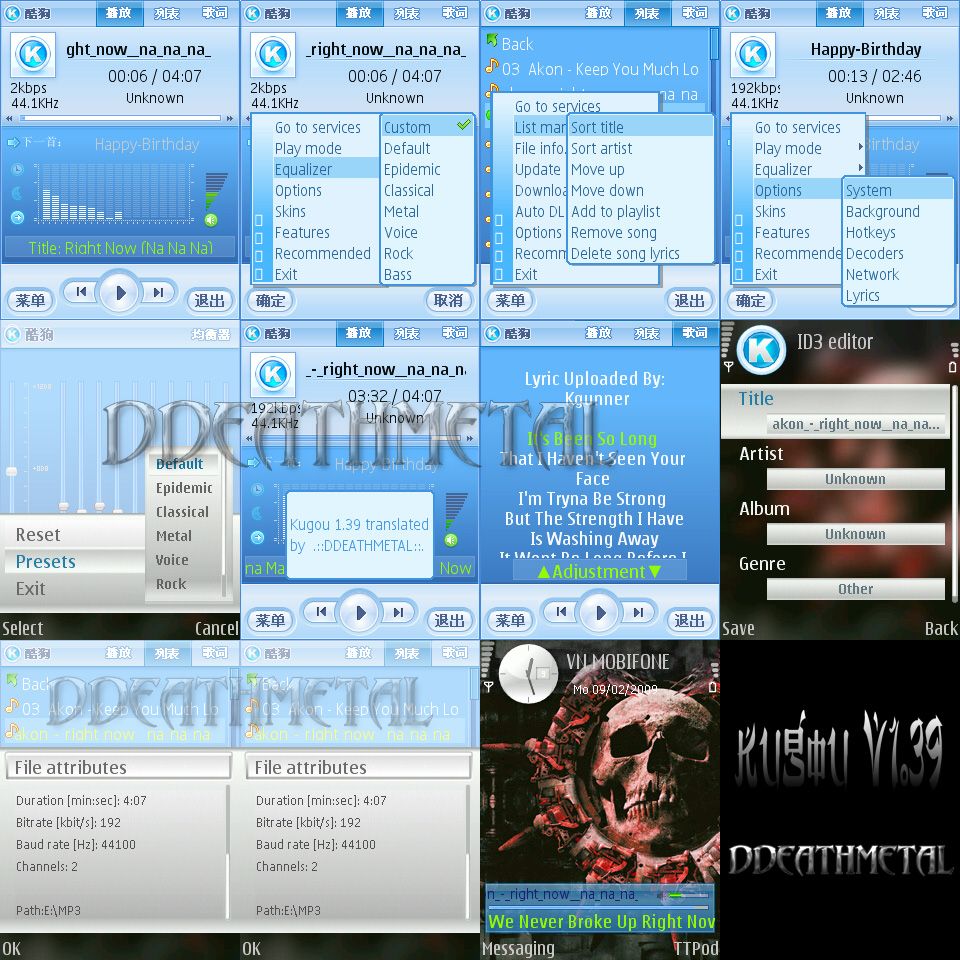 Leading mobile music player, built-in high-quality decoder, support for high-quality FLAC format
Built-in automatic identification portrait artist shown that without GPRS traffic
Supporting advanced KRC cool dog OK karaoke lyrics, and can download lyrics online
Micro-player mode, the phone at any time watch lyrics.
Change Log :
* Add more EQ Presets.
* ID3 Editor fully in ENGLISH
* File Attributes Fully in ENGLISH
* Sound maybe better than V1.38.
"Bugs"
* "ARTISTS" label in Playlist can't be translated (in Other RSC i had ARTISTS. But in this RSC file, Alarm function not work!)
* "Low" Character in Mini player Transparent level can't be translated.
"Tips"
* For Kugou work like charm... please install "Chinese patch for TTPOD"
* 240X320 Screen First... other Screen will be realease later!
Download :
Kugou V1.39 ENGLISH